Monday, November 20, 2023 – The Athens-Hocking-Vinton Alcohol, Drug Addiction and Mental Health Services "317" Board concluded its 22nd annual Crisis Intervention Team (CIT) training on Friday, November 17. The 2023 class graduated 22 first responders representing the following agencies:
Appalachian Behavioral Healthcare Campus Police
Athens City Police Department
Athens County Adult Parole Authority
Athens County Sheriff's Office
Hocking County Sheriff's Office
Logan City Police Department
Ohio Bureau of Criminal Investigation
OhioHealth O'Bleness Hospital Protective Services
Southeast Ohio Regional Jail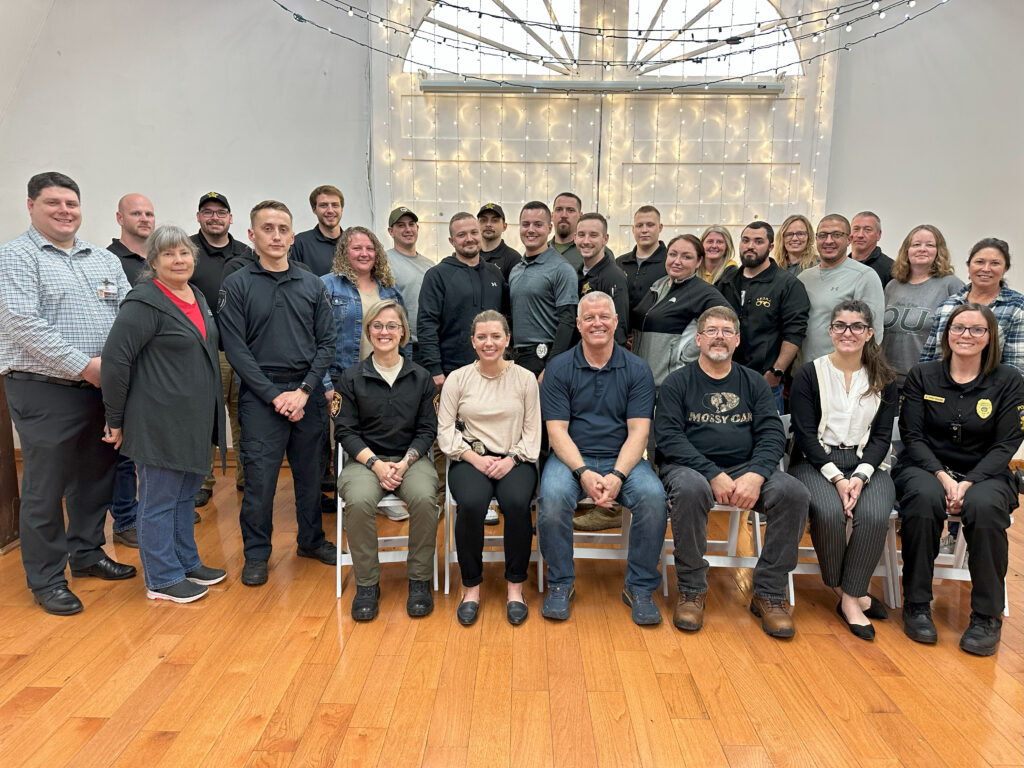 The Athens-Hocking-Vinton 317 Board began offering the week-long training in 2003. This year's training included sessions on crisis de-escalation, suicidality, identifying and interacting with individuals with developmental disabilities, consumer and family perspectives on mental illness, and first-responder wellness. As of 2023, the program has now graduated more 453 first responders employed in Athens, Hocking, and Vinton counties.
The 317 Board extends a warm thank-you to this year's trainers, coordinators, and volunteers who make this essential training possible.