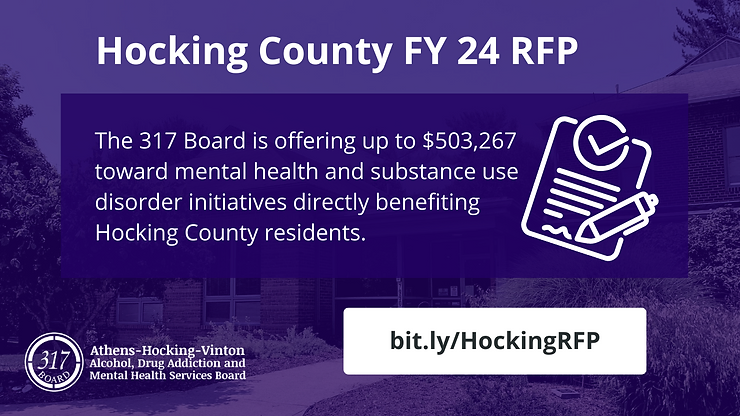 The Athens-Hocking-Vinton Alcohol, Drug Addiction and Mental Health Services Board (317 Board) is pleased to make funds available for one-time capacity building projects that will strengthen mental health and substance use disorder treatment, recovery, and resiliency supports for Hocking County residents. Up to $503,267 will be available through this funding opportunity.
Full details about the RFP and the pre-application form can be found at https://www.317board.org/hocking-county-2023-rfp.
Questions should be directed to Community Services Manager Sherri Tyree at 740-593-3177 ex. 221.